Alojamiento en la playa de Burriana
¿Estas buscando alojamiento en Nerja? Te vamos a ofrecer una pequeña guia para encontrar el mejor alojamiento en Nerja. Encuentra las mejores ofertas acorde a tus necesidades.
A tener en cuenta antes de reservar un alojamiento en Nerja.
Primero debes hacerte varias preguntas. ¿En que zona alojarse? ¿necesitas apartamento en el centro? ¿O prefieres un hotel en con acceso directo a la playa?. También hay que tener en cuenta el resto de preguntas: Cual es la mejor zona para alojarse en Nerja. Alojamiento en Burriana o en la Torrecilla?. Alojamiento con parking? Reservar un hotel o apartamento directo con el propietario?
¿Cual es la mejor zona para alojarse en Nerja?
Todas las zonas de Nerja son buenas. Nerja es relativamente pequeño y podras desplazarte facilmente de un punto a otro. Nuestra recomendacion es alojarte donde creas que vas a pasar mas tiempo y donde estés a gusto.
Pero debes tener en cuenta varios factores.
Si reservas hotel en la playa de Burriana. Estarás cerca de la playa de Burriana pero tendrás que caminar o coger el coche cada vez que quieras visitar el centro de Nerja. De la playa de Nerja al centro de Nerja hay 10 minutos caminando. Si necesitas comer o cenar. No necesitas desplazarte al centro. La playa de Burriana cuenta con buenos restaurantes que ofrecen servicio todo el año. Y también puedes solicitar comida a domicilio.
Si solo vas a ir a la playa de burriana algun dia suelto, mira un hotel en el centro.
Si prefieres ir todos los dias al centro de Nerja, quizas sea mejor reservar alojamiento en el centro de Nerja.
Te ayudamos a tomar una decision:
Si buscas las mejores ofertas, puede revisar las agencias online. Booking.com es una agencia que ofrece muchos hoteles y aparatmetnos en Nerja. Puedes reservar aqui:
Te hemos preparado una lista con los mejores alojamientos de la ciudad. Una pequeña guia para saber donde alojarte.
Alojarte cerca de la playa.
Apartamentos en la playa de Burriana
Apartamentos en la playa Torrecilla
Apartamentos cerca del Balcón de Europa
Apartamentos Parador area.
Whatever your budget, find and book accommodation in Nerja. Our guide covers Nerja hotels, B&Bs, self-catering, camping and more.
E
Whatever your budget, find and book accommodation in Nerja. Our guide covers Nerja hotels, B&Bs, self-catering, camping and more.
Find a hotel in Nerja
Explore by category
——————————-
Bed and breakfast in Nerja
Save money on accommodation by staying in a cheap bed and breakfast (B&B) in Nerja.
B&Bs are a perfect solution for visitors looking to stay in Nerja for less. When you're out and about all day, a comfy bed and hearty breakfast are all you need!
As well as being cheaper than most Nerja hotels with breakfast, Nerja B&Bs are often family run so the staff can offer plenty of insider knowledge about the local area, whether you decide to stay centrally or in Nerja's leafy suburbs.
You can find Nerja guesthouses or B&Bs throughout the whole of central Nerja, including areas such as Burriana Beach, Torrecilla Beach, near Balcon Europa, Spain Square, Almijara, Puntalara and Maro. Alternatively, hostels are another great low-cost option.
Hotels in Nerja
Find hotels in central Nerja with our comprehensive guide featuring listings and reviews. There is something for all tastes and budgets, whether cheap accommodation or luxury five-star or boutique hotels, chain hotels, family-friendly hotels, traditional Nerja hideaways or specialist accommodation. Have a look at the deals on offer and book your hotel room at hotels Nerja now!
Family-friendly hotels in Nerja
If you're travelling with children, check into one of these Nerja family hotels.
Are you planning your family holiday in Nerja? Book one of Nerja's best family-friendly hotels, which have a range of special features and measures in place to help your stay run smoothly and safely.
Many of the best options for family accommodation in Nerja have cots, family rooms and babysitting services; while the best family hotels in Nerja go even further, offering kids concierge services, games, bike hire and even free cookies!
Discover the best area to stay in Nerja with family for your needs; whether it's near the top things to do for kids; or in a handy location for a walk in the park, these family friendly hotels in Nerja provide the perfect base.
London hotels with family rooms exist for every budget, so take a look at cheap family hotels in Nerja, as well as other cheap accommodation options; or, for more flexibility when travelling with children, opt for an apartment or self-catering accommodation.
Browse our favourite kid friendly hotels in NERJA below, find the best family hotels in NERJA at NERJALOVERS or discover more options for where to stay in Nerja.
Best budget hotels in London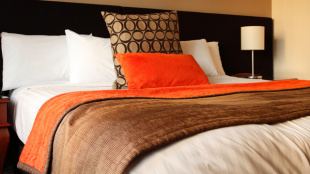 Looking to get away on an affordable London break? Staying in London doesn't have to be expensive. Save money at a budget London hotel or guesthouse.
How to find a budget hotel in London
Wondering where to stay in London on a budget? Our overview of budget accommodation in London makes it easy for you to find the best value hotels in London and book a low-cost hotel room.
Browse our list of affordable London hotels below or check hotels.london to find the best deals for budget hotels in London.
Hoteles baratos de Londres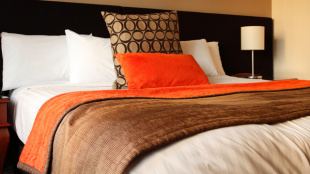 Dormir en un hotel no tiene por qué ser caro. ¿Dónde alojarse de bajo precio en Londres? Ahorra dinero en un hotel barato o una pensión.
También podrías probar en un B&B, albergue u otro alojamiento sin pensión si no dispones de mucho presupuesto.
A continuación, echa un vistazo a nuestra lista de hoteles baratos.